Starzyński Restaurant is a unique place, arranged to provide an effective setting for exquisite dinners as well as casual family dinners. The architecturally original building, as well as the arrangement of the restaurant interior and terrace space correspond perfectly with the beauty of the surrounding nature.
The restaurant on the Vistula is an ideal place for all those who want a break from the everyday hustle and find a bit of respite in Płock. Here time seems to run much slower than in the city center. As a result, guests can focus more on the meal consumed and thus derive more pleasure from it.

Oferta upominkowa
Nietypowy podarunek dla bliskiej osoby? Sprawimy, aby Twój Gość czuł się wyjątkowy.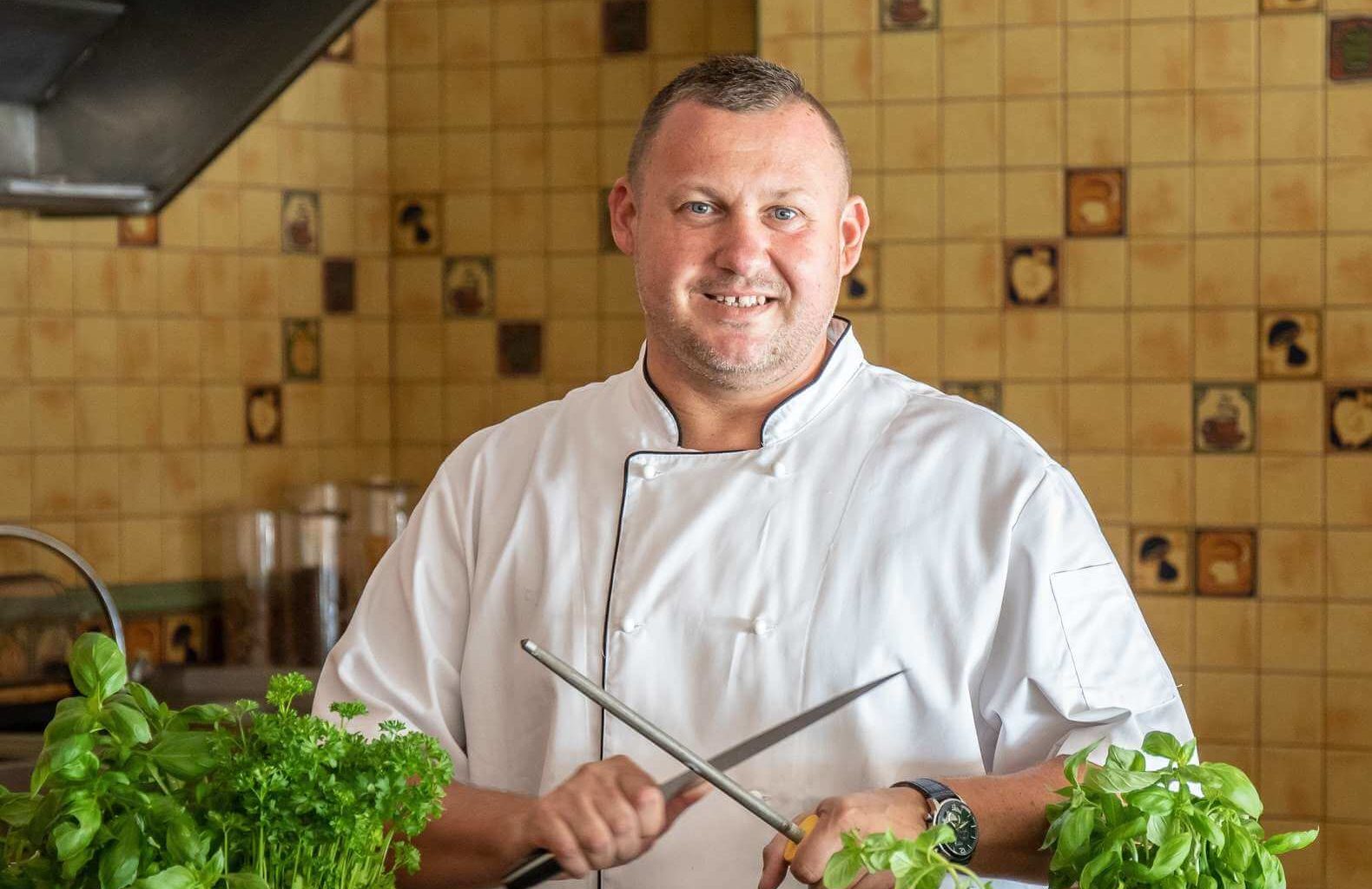 Chef
Jarosław Kozakiewicz
The experience and taste experiences of our guests are the most important for us. Years of experience allow me to broadly look at the needs of people visiting our restaurant.
---
He has been associated with the Starzyński Restaurant since 2000. Enthusiast of traditional Polish cuisine. Creating dishes is based on his own intuition, selecting products seasonally and taking care of every taste and visual detail.